Framed Artwork Available
Framed under certified picture frame glass. This image is mounted on lovely gold colored mat board that brings out the golds in the piece. Many layers of colored pencil created a unique handcolored one of a kind piece.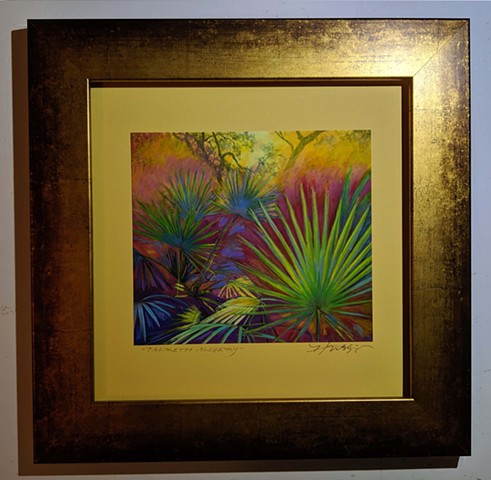 Palmetto Alchemy, Framed
Archival Pigmented Ink Giclee
15x15 outside measure, Handcolored, mounted and framed
Shipping on Framed pieces is guaranteed of breakage and billed separately.