I enjoy how the sky worked out in this image. The orange and blue seem to work well with the colors in the grasses and palms.. unexpected by me until it all came together. This square image is a cropped detail of the larger rectangular image. I like both formats and they both work well for different reasons.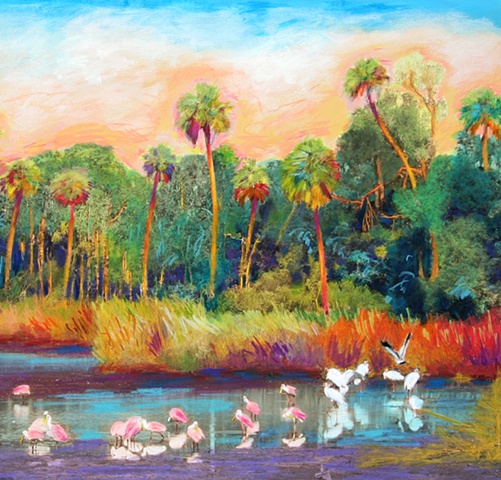 Magnificent Florida (detail)
Archival Pigmented Ink Giclee
Mounted on 11x11 mat bd ready to frame, price includes shipping and handling
Original is sold. Hand colored Giclee mounted on archival mat board, ready to frame. Smaller size $55. includes shipping. For Larger sizes see Ordering Folder. Custom framing available.